Hyenas' closed beta test has just concluded, and to my surprise, I'm keen to play it again. Creative Assembly's take on the extraction shooter genre is vibrant, fluid, and teething at the brim with nostalgia; it's not perfect – games rarely are! – but it's gone to show that the live service shooter genre isn't dead in the water just yet.

To see this content please enable targeting cookies.


If you're a fan of Apex Legends' movement, the camaraderie of Payday, or even the instant gratification that looting chests in Fortnite provides, Creative Assembly has managed to take a page from each book and deliver a ragtag band of misfit heroes destined to complete fast-paced heists in a zero-gravity environment. It's wacky, and not without its issues. But most importantly, it's a great time once you get to grips with it.
Hyenas is surprisingly distinct from other shooters, and really quite simple. Arrange your party of three and pick from one of multiple eccentric heroes, who each have their own ability and arsenal of weapons. Then, gear up while tackling hordes of NPCs, and finally, breach a Vault and grab the merchandise inside before any other parties do. As you blast through all of this and reach the extraction point, you'll find yourself locked in a showdown between remaining survivors, all vying to escape with as much merchandise as possible.
This is all while the sound of the 80s and 90s blares in your ears, which feels a little odd in outer-space. A climactic bid to escape with Pat Benezar's 'Love is a Battlefield' being blasted across the Plundership was not on my bucket-list for games in 2023, nor was breaching a vault to the tune of Salt N Pepa's 'Push It', but considering just how much of Hyenas pays homage to the 80s and 90s, it's overall very apt.
Hyenas is a lot more riveting than it sounds when dumbed down though. Alternating between heroes such as Sonic-cosplayer Hero-Ki and their glue gun or Doc Hotfix, a support player who thinks he is living in an FPS game, make for some interesting match-ups. Traversing the inclines of the Plundership in zero-gravity as you steal from billionaires that have since fled to Mars is also quite the adrenaline rush, even if a bit too real right now.
All in all, Hyenas hails back to the good ol' days of Borderlands with its cell-shaded enemies, zany jokes, and outright ridiculousness – all while being incredibly refreshing. It's all about stuffing your pockets with as much loot as possible before rushing to escape, and it provides a thrill that is hard to come by in new live-service titles. I keep thinking back to XDefiant – Ubisoft's latest live service shooter that underwent beta tests earlier this year – which brought Ubisoft's most popular IPs into one first-person shooter, and just how dull it all was.
It's safe to say that I was anticipating a similar rendezvous when trying out Hyenas, but the Alien: Isolation and Total War developer has pulled out all of the stops to deliver a shooter that could certainly see itself cemented as one of the better extraction shooters out there. That said, it does have its pitfalls.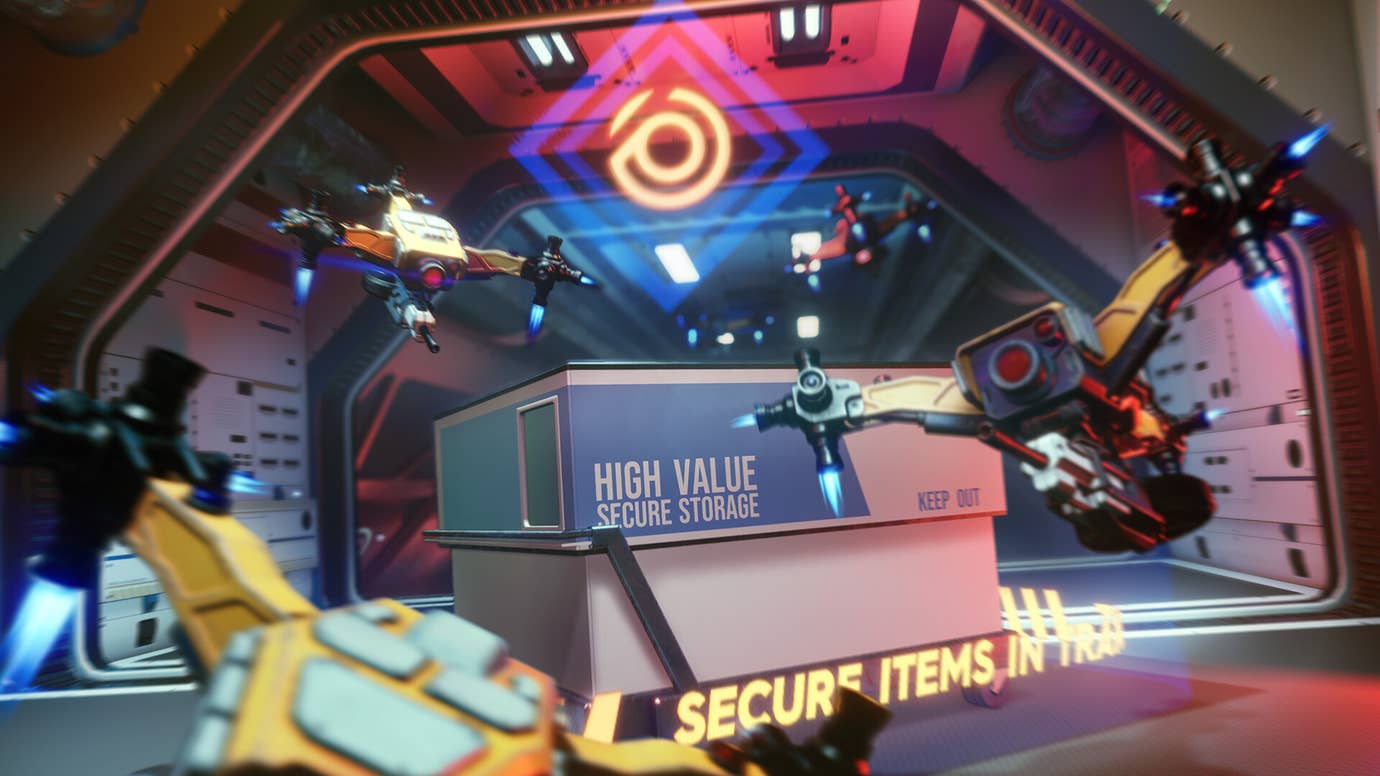 At the time of writing, only one map is available for Hyenas, and it's a huge map packed with secret passageways and electrical assault courses to navigate that will reward you greatly. More maps and more game modes that will help Hyenas set itself apart from other games like it, and hopefully, the cosmetics store sticks to using in-game currency rather than asking for my hard-earned cash upon launch… I want to dress Hero Ki up as Tails without a payday loan, please.
While I certainly expect that Creative Assembly definitely has more up its sleeve, Hyenas is already off to an explosive start. It's easy enough to jump into for short bursts with friends, or you can spend hours upon hours fighting other players over your prized merchandise (in my instance, a Sonic figurine) while enjoying the dulcet tones of Rick Astley.
---
HYENAS will release on PC, PS5, Xbox Series X/S, PS4 and Xbox One, but does not yet have a release date.